How to Improve a Small Business? Make sure you build immediate trust and credibility with your client or lead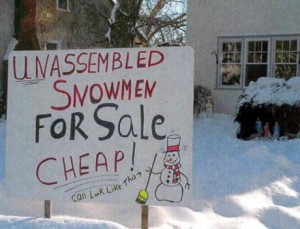 by becoming an expert at the Introduction! If you focus 80% of your time when you create a sales or promo piece on delivering the following points well, your potential client will become hooked enough to listen to the end of what you have to say and then take action.
Connect and Acknowledge
Thank the visitor for stopping by and recognize that they could be spending their time elsewhere.
Prove Your Credibility
Talk about your background and how you know your stuff.  What have you studied and who have you worked with?  What are the the results your clients have gotten so far? Don't brag and focus on the facts.  Remember, it is about your client and not about you so the info you deliver here is to prove to your client how you can help THEM.
Overview of the Outcomes
Talk briefly about what you will cover in your presentation.  Make the points sound exciting and discuss how they can help your visitor.  Remind them of why they are there by suggesting they have a problem in the area you can help them in.  And show them that their time won't be wasted by explaining what they will learn by sticking with you over the next few minutes or hour.
Show Visuals
Use images wherever possible.  People remember things they see.  Put together a mindmap (You can get free software HERE), chart or list to show them the flow of the content so they can see what they will miss if they leave early.
Tell Them How to Succeed
Say "all you have to do is x, y, z to get the results you want".  This is your transition into your content and eventually your call to action to buy something from you.  If they have listened to this point they are a captive audience and ready to hear what you have to say.
Remember to relate to them with personal stories and add humour where you can. Be engaging and have fun!